the resources you can use to start your own navel project
describes the easy handling of navel: charging, connecting, starting, maintenance, etc.
web application for direct control of navel without programming – quick and easy. Well suited for Wizard-of-Oz tests.
description of the Python SDK that enables you to completely customize navel behaviour and to craft your own applications with Python.
preinstalled open source dialog manager, to realize intelligent conversations for your own contextual AI assistant.
navel includes speech synthesis from acapela with support for dozens of languages and provides the ability to tune many synthesis parameters, letting the voice sound more vivid.
With the delivery of navel you will get full access to navel control studio. Following you get a first glimpse of the possibilities of our novel browser based application.
enter the navel control studio
Control navel instantly over WiFi and your browser to start your Wizard-of-Oz studies without any coding requirements.
You will find all main functions combined on one dashboard to control navel quickly and easily. For scenarios requiring more advanced control you can tweak all settings and fully customize navel's behavior.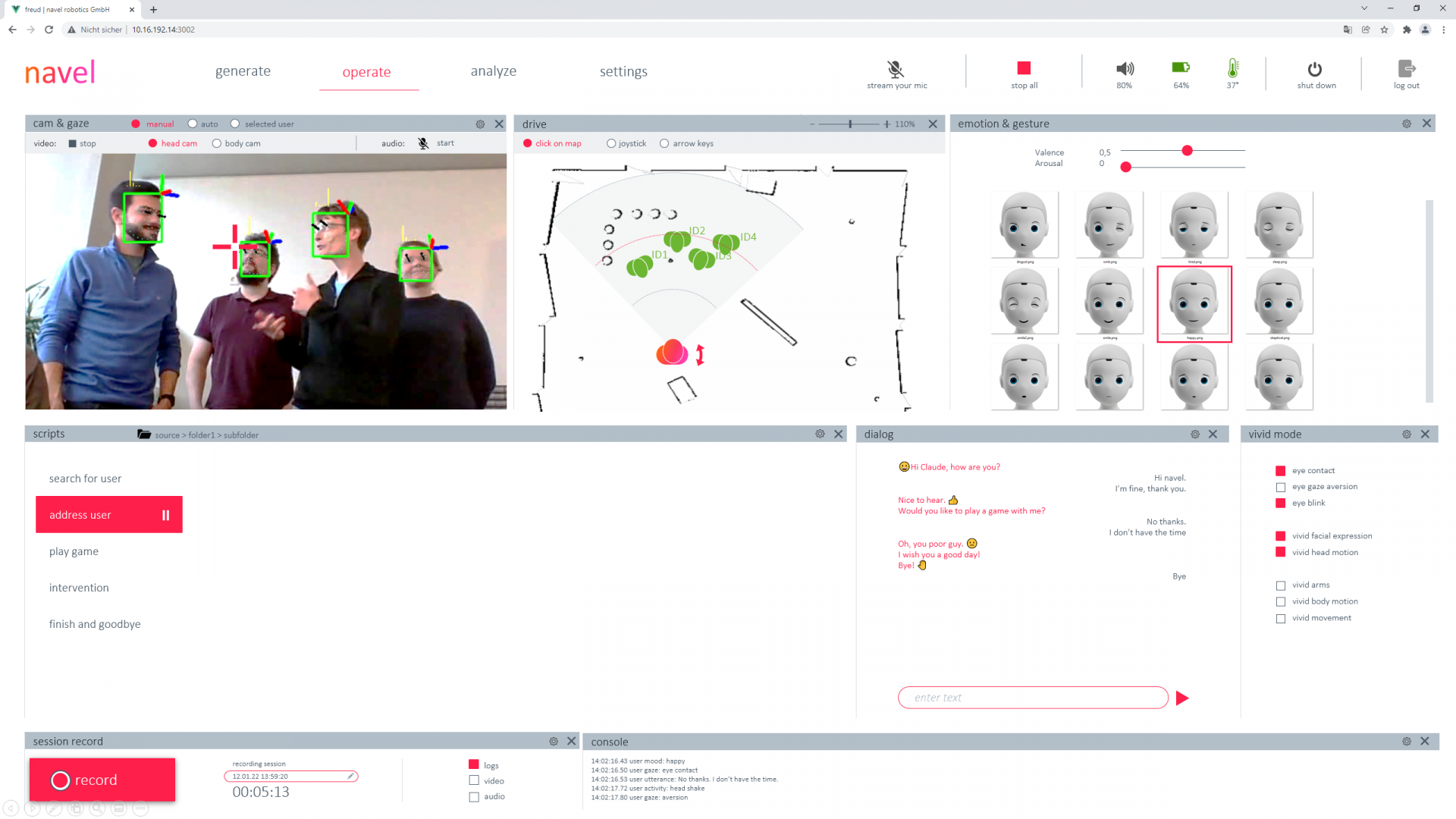 the individual control windows and their function
See and hear what navel perceives
Start a video stream from the selected camera
Control the audio stream
Control where navel should direct his focus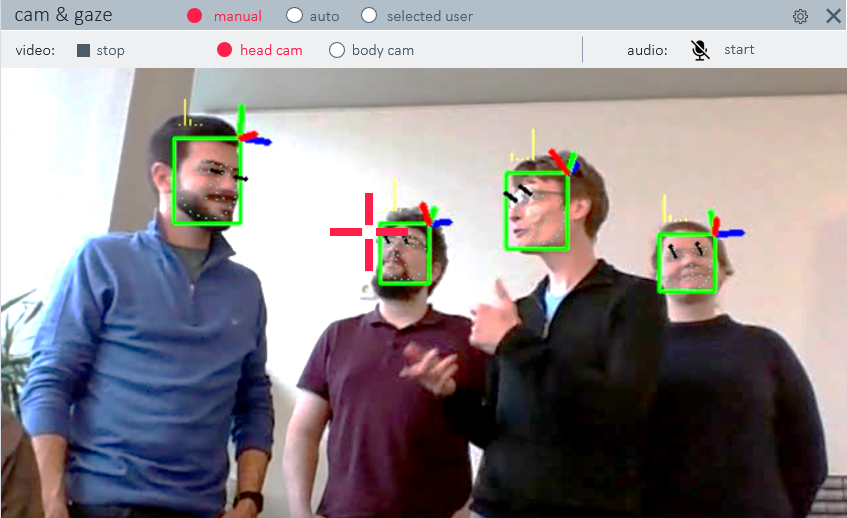 See navel's environment as a map
Move and align navel
Select your favourite control method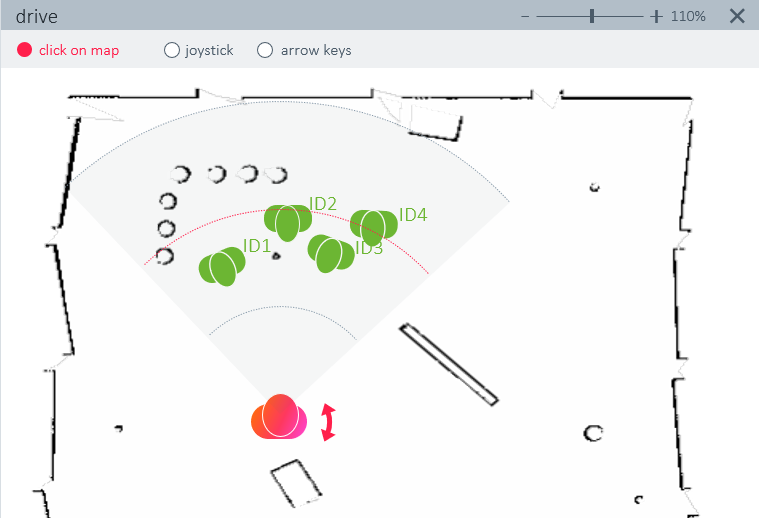 Set the basic emotional state of navel
Select emotions
Start gesture sequences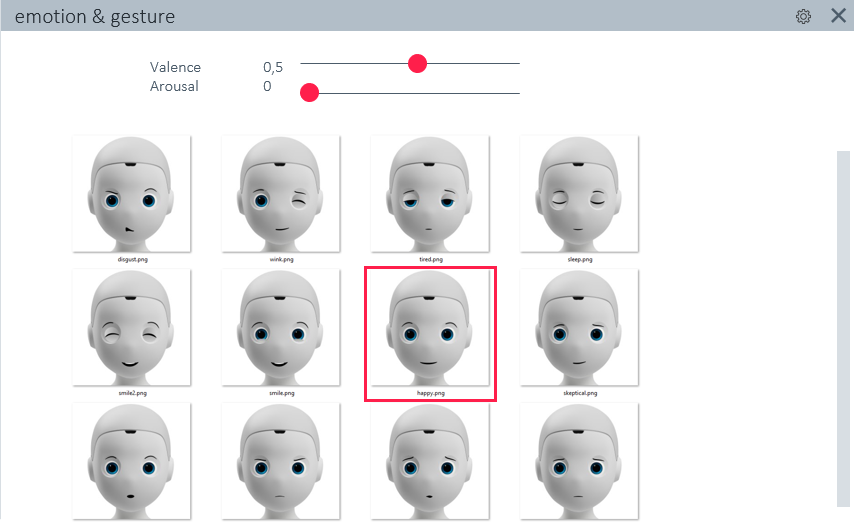 Execute preinstalled Python scripts
Adapt scripts to your needs
Execute your own Python scripts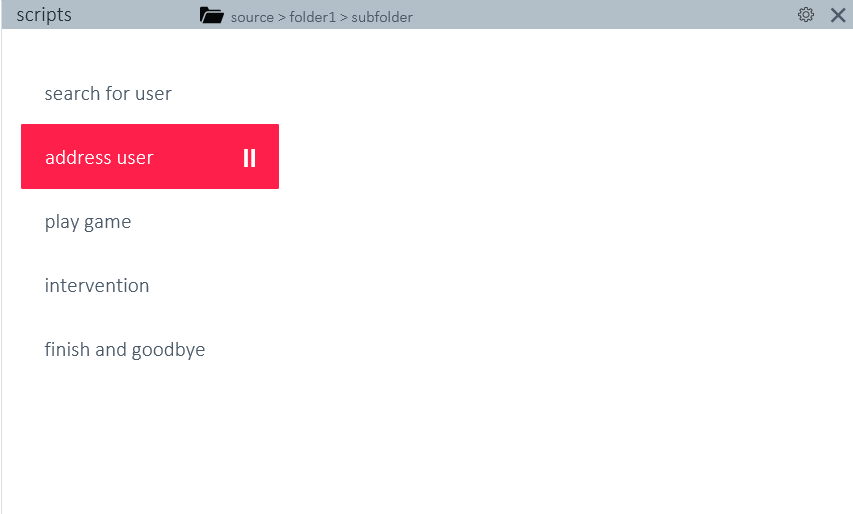 Type what navel should say
Use emoticons to control nonverbal expressions
See the user statements and dialog history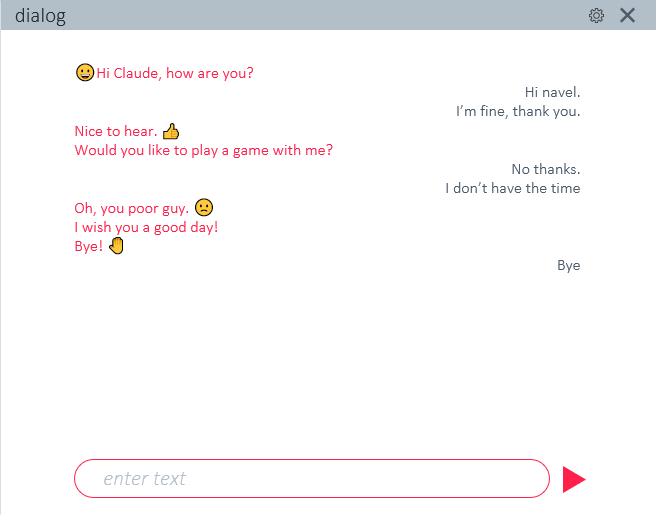 Set the degree of navel's autonomous behavior to generate a vivid impression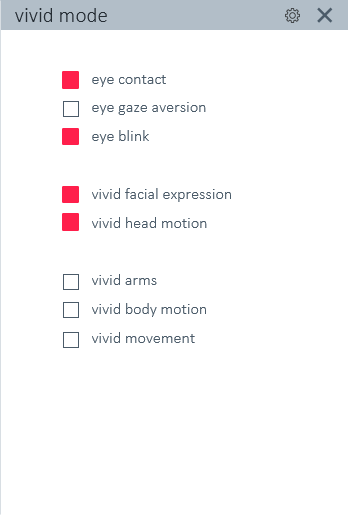 Record a session
Select items to be recorded

Stream your own voice to the robot
Stop all navel activites
Set navel's speaker volume
Check navel's battery status
Check navel's temperature
Switch navel off
Log out